CLAUDIA CANIZARES
AYMEE ROSQUETE
Abogada de Inmigración / Immigration Lawyer

Abogada de Familia / Family Law Attorney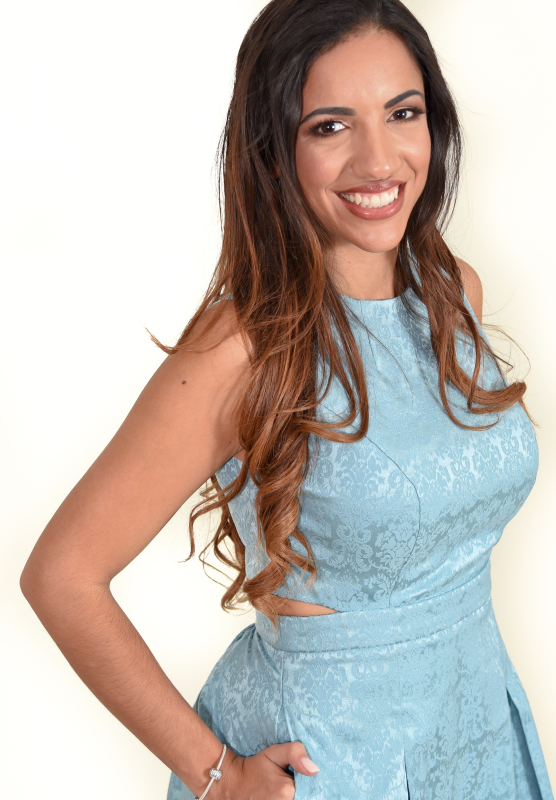 Claudia Canizares es original de La Habana, Cuba. Es Licenciada en Justicia Criminal con un Minor en Psicología en la Universidad Internacional de La Florida. Tras graduarse en FIU cursó estudios en la Universidad Nova Southeastern donde obtuvo su licenciatura Juris Doctor graduándose Cum Laude.

El 19 de Septiembre del 2012 es admitida en el Florida Bar.

Comenzó su carrera de leyes haciendo Lesiones Personales. Luego pasó a Leyes de Inmigración  que desde el año 2013 ha sido su principal área de práctica. Desde entonces ha completado más de 700 casos y ha representado más de 100 clientes delante de USCIS y la Corte de Inmigración.

Su experiencia legal abarca  solicitudes de asil o,ajustes de status, exenciones por presencia ilegal, fraude, asuntos penales, contrabando, visas especiales para víctimas de crímenes y violencia doméstica, acciones humanitarias diferidas, solicitudes de TPS, libertad condicional en el lugar y otras. 

Claudia Canizares ha asistido a entrevistas del USCIS (Servicios de Inmigración y Ciudadanía de los Estados Unidos por sus siglas en inglés) en varias ciudades de la Unión. 

Es miembro activa de la Asociación Americana de Abogados de Inmigración.


Claudia Canizares is originally from Habana, Cuba. She has a Bachelors Degree in Criminal Justice with a Minor in Psychology from Florida International University. After graduating from Florida International University, she attended Nova Southeastern University where she obtained her Juris Doctor degree and graduated Cum Laude.

She was admitted to the Florida Bar on September 19, 2012.

She started her law career doing Personal Injury. She then transitioned into Immigration Law which has been her main area of practice since the beginning of 2013. Since then, Mrs. Canizares has completed over 700 cases and has represented more that 100 clients before USCIS and Immigration Court.

Ms. Canizares's case experience include asylum applications, adjustment of status applications, waivers for unlawful presence, fraud, criminal issues, smuggling and others, cancellation of removal, special visas for crime victims, victims of domestic violence and juveniles, humanitarian deferred actions, TPS applications, Parole in Place and others. She has a vast experience in removal defense.

She has appeared in USCIS interviews and court hearings in various places of the United States. 


Ms. Canizares is an active member of the American Immigration Lawyers Association.
A
ymee Rosquete es Licenciada en Ciencias Politicas y Sociología, graduada Magna Cum Laude en el año 2008 en la Universidad Internacional de La Florida. Doctora en Derecho en la FIU, 2012.
Su área de experiencia comprende: Investigación Legal, Litigios, Litigios Comerciales y Civiles, Leyes de La Familia, Apelaciones, Juicios y Mediaciones.
Es una experimentada Abogada de Familia.
Aymee Rosquete has a Bachelor's Degree in Political Science and Sociology, Magna Cum Laude in Florida International University in 2008. Florida International University, Doctor of Law in 2012.
Her area of expertise includes: Legal research, Litigation, Commercial and Civil Litigation, Familia Law, Appeals, Judgments and Mediations.
​
She is a very experimented Family Law Attorney